The Complete Solution for Today's car dealer.
To ensure a seamless customer experience and amplified quality of leads, increasing retail sales and profitability, EDealer is committed to solving your problems with our expertise in website design & development and superior inventory solutions: inventory integration, mobile data capture app and automated OEM incentives.
We offer a flexible and holistic approach to supporting your Dealership, including Dealer consulting, program training and performance managers ready to meet your every need.
PACKAGES AND PRICING
Enroll Now
---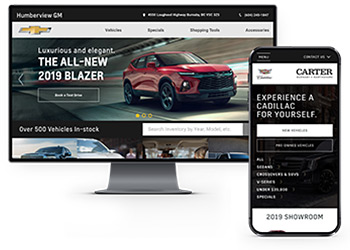 Custom & Responsive Websites
We offer the best dealership designs in the business, built with a unique sense of ownership and branding for your online success. We take time to carefully craft a seamless experience for your customer no matter what device they are using.
---
Search Engine Optimization
As an industry leader, we strive to stay ahead of the curve in all aspects of our business. SEO services are no different. We provide all aspects of on page search engine optimization to our customers, regardless of product or package. This is why we refer to SEO as an essential service, not a product.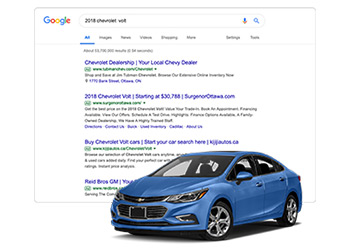 ---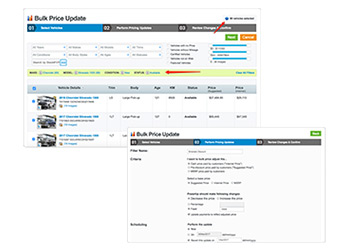 Inventory Management
With our inventory management platform, you can easily market your inventory across all effective digital media. With over one hundred different integrations the platform gives users the ability to harness the true potential of today's online marketing landscape.
---
Data Capture
For today's GM Canada dealer this is a must-have tool to manage and market all your inventory. Instantly push your inventory to your website and marketing portals like Kijiji, AutoTrader, Wheels, AutoCatch, and CarGurus.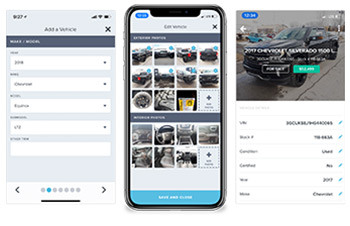 ---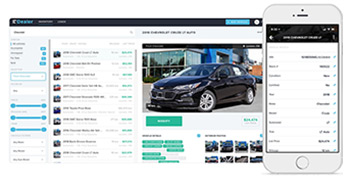 Integrations and Syndications
Increase time and cost efficiency by managing your inventory marketing efforts from one system. We can pull your inventory data from almost anywhere. Whether you manage your pricing and options from DMS, or your pictures through a data collection company – EDealer makes inventory management easy.
---
Automated Incentives
Take a step in the right direction with EDealer's Build & Price / Model Showroom. All the key manufacturer data and incentives your site can be added to your existing dealership website. You can add our built in Build & Price with Model Showroom to any platform.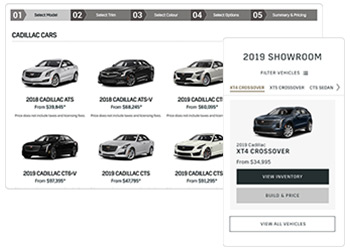 ---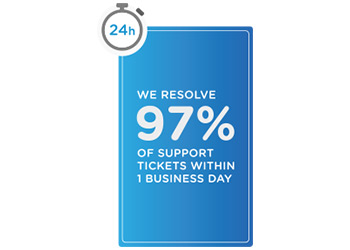 Dealer Support:
Direct Communication
Call or email to speak to support directly, no transfer and no waiting.
24hrs Turnaround
The support system in place is quick and efficient which means most issues are resolved in 24hrs or less.
10:1 Support to Sales Ratio
To ensure speed and efficiency we have a ratio of 10 support staff to every 1 sales representative on hand at all times.
No missed opportunities
Never miss another opportunity due to poor response times and frustrating miscommunications.