Digital Retailing Supplier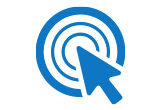 Digital Retailing Program
The General Motors Dealer Digital Solution offers dealers five digital retailing options to convert high-quality traffic and sales. This is where dealers can explore digital retailing options including accessories, financial products, trade-in valuation, credit applications, payment calculator, as well as in-store tools.
Each one of the five suppliers will provide a dedicated campaign manager to help coordinate your digital retailing efforts to maximize efficiency and budgets across all channels. Please view further information regarding available digital retailing partners and opportunities below.
As you have questions about the program, please contact the GMCC Dealer Digital Support Team and they will facilitate any necessary steps. Upon enrollment your GMDC will be in touch regarding the partner selection and next steps: 800-655-2594 or info@gmdealerdigital.ca
ATTENTION: Please note that Dealer Digital Solution enrollment choices for all digital services are now to be enrolled through this website and no longer through GlobalConnect.
If you do have any questions about this change or how to enroll for services through this website please reach out to the GMDC support team (800-655-2594; info@gmdealerdigital.ca
360 Agency
360.Agency is a leading agency in the field of integrated and innovative solutions for connected car dealerships. We are a multidisciplinary agency of enthusiasts and experts grouped together from five companies, working together, to help your dealership achieve its goals and objectives to find success. From e-commerce websites to powerful management software, we create solutions to consolidate your physical and virtual automobile dealerships.
Promotion: First 2 months free. Months 3-6 50% off. Months 7-12 25% off. No commitment required
*PLEASE NOTE: The SM360 "Showroom360" digital retailing products are only available for dealers who are already enrolled with SM360 for WEBSITE services.
SM360 requires a $99 monthly fee for any digital retailing tool (outside of their own offerings) to be installed and adequately maintained on their websites.
Learn More
Enroll Now
---
Dealer Inspire
Dealer Inspire is an award-winning technology and digital marketing company dedicated to future-proofing dealerships. We're on a mission to sell and service more vehicles more efficiently by building a connected platform of best-in-class digital marketing solutions. We make automotive retail faster, easier, and smarter for our partners.
Promotion: If a dealer enrolls in Q1, Q2, Q3 or Q4, DI will waive setup fees and the first 3 months and billing will begin on month 4.
Q1 - billing will begin April 2022
Q2 - billing will begin July 2022
Q3 - billing will begin October 2022
Q4 - billing will begin January 2023
This promo will only apply to dealers who have not previously enrolled in Online Shopper.
*PLEASE NOTE: The Dealer Inspire "Online Shopper" digital retailing products are only available for dealers who are already enrolled with Dealer Inspire for WEBSITE services.
Learn More
Enroll Now
---
Dealer.com
Do you know what "Digital Retailing" is? Digital Retailing allows vehicle shoppers to complete parts of the deal on the OEM, regional, or local dealer's website to save time at the dealership. Shoppers can complete as many or as few steps as they are comfortable, in any order and then pick up where they left off in the dealership. Dealertrack is the leading provider of Digital Retailing in Canada. Here are some of the tools your dealership can leverage with Dealertrack: PaymentDriver, FinanceDriver, TradeDriver powered by KBB, ProtectionDriver, Reserve It Now.
Promotion: 50% off for 3 months with a 6-month commitment.
Learn More
Enroll Now
---
Fox Dealer
TagRail, a subsidiary of Fox Dealer, provides the most cohesive omni channel shopping experience available in the automotive industry, combined with the premium customer service dealers should expect from their digital partners.
Promotion: 1 month free with 3-month commitment or 3 months free with 12-month commitment.
Learn More
Enroll Now
---
Motoinsight
MotoCommerce is the industry-leading solution that facilitated the world's first end-to-end online car purchase. With an increasing range of innovative products, features, and marketplace integrations, MotoCommerce continues to set the standard for automotive ecommerce. Whether consumers want to shop in-store, online, or any combination of the two, MotoCommerce has the flexibility to address their unique needs and preferences. It's no surprise MotoCommerce is relied on by hundreds of dealerships across North America. We're redefining retail, together.
Promotion: Enroll in 6-month term and receive 40% off months 1-3 and 30% off months 4-6. If enrollment is continued after 6 months, receive 20% off months 7-9 and 10% off months 10-12. Dealer can cancel at any time after the 6-month term.
*6 month contract term is required
Learn More
Enroll Now
---
Shop. Click. Drive
Shop Click Drive provides a customizable user experience that makes the shopping process easier for your customers and drives more high-quality leads to your dealership. Shop Click Drive is a GM built Digital Retailing tool created to offer your customers a GM branded experience that provides a seamless buying process for your customers. This tool is free of charge and can be added to any Dealer Digital Solution website.
*Enrollment and materials are accessible via GlobalConnect, or by clicking the links below.
Learn More
Enroll Now