THE BEST-IN-CLASS AUTOMOTIVE RETAIL WEBSITE SUITE FOR CANADIAN CAR DEALERS
AutoSync's Dealer Website Suite, TAdvantage, was built from the ground up with input from automotive dealerships across Canada. The flexible and accessible website platform makes creating, editing and uploading quick and easy. TAdvantage websites are fully customizable to meet your needs, desires, as well as brand identity. There's a whole world of upgrades and advanced functionality waiting to be explored with constant updates as your needs change and consumer shopping behaviour evolves.
With a powerful Search Engine Optimization solution powering your site, you'll be sure to stand out online and attract the right buyer to your online lot. You'll always know how well your website is performing relative to benchmark with robust reporting powered by Google Analytics 360, and progressive integration into GA4. With the help of our Creative Services team, we'll make your site aesthetic and campaigns fully customized to truly reflect your dealership's unique offerings.
PACKAGES AND PRICING
Enroll Now
---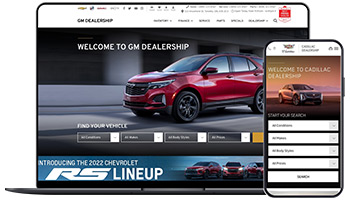 TAdvantage - Revolutionize Your Online Presence with a Website Solution Tailored to Canadian Automotive Dealerships
TAdvantage is a premium automotive website that utilizes an effective digital strategy to drive optimal consumer engagement with your inventory. The solution is responsive across all platforms, including desktop, mobile and tablets, to enable a seamless shopping experience for all consumers. Your site will be backed by the support of over 400 seasoned digital automotive experts with local service in both English and French.
---
TAdvantage Gold - Connect to online car shoppers with the most advanced website tools and services
Level up your website with advanced features! TAdvantage GOLD is powerful and innovative. It provides you all the benefits of TAdvantage with the addition of a blend of even more cutting-edge solutions that include automated features to create greater efficiency for your website operations. You'll have access to robust reporting to understand your website performance to better market and merchandise your inventory.
---
Search Engine Optimization (SEO) – Advance Your Presence in Search to Reach Consumers When They're Ready to Buy
With the TAdvantage SEO solution, you can benefit from a strong SEO strategy to drive traffic to your dealership's online presence. You'll elevate your presence over the long term with the support of our team of automotive SEO experts. Your dealership website will be optimized through every piece of contributed content, while establishing keywords to boost your organic ranking in search engines.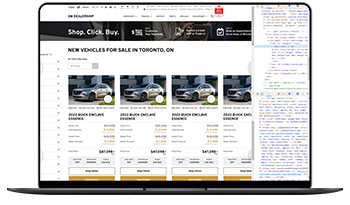 ---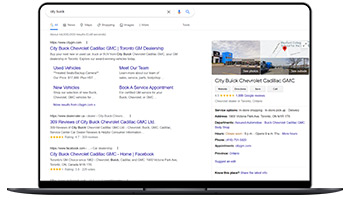 Local Search Optimization (LSO) – Dominate Your Local Search Results to Attract Shoppers to Your Dealership
With TAdvantage LSO, you can build prominent exposure in your local market to appear in search results conducted by car buyers near you! We'll help you claim your Google My Business listing to boost your visibility, engagement, and to attract new customers in your immediate area.