Technologies For The Innovative Dealer
Dealer Inspire's Online Shopper: Electric™ is the next-gen digital retailing solution that plugs directly into your website and showroom floor, empowering your shoppers to quickly and easily make confident buying decisions with your inventory wherever they want to do business.
PACKAGES AND PRICING
Enroll Now
Webinar
---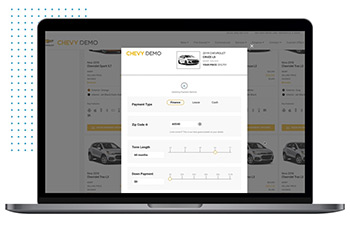 SYNC TO YOUR WEBSITE
Our digital retailing solution is not a widget or add-on. As part of the Dealer Inspire Platform, Online Shopper: Electric™ seamlessly turns your website — not a microsite or third party tool — into a space where shoppers can instantly explore, compare, and customize payment options to make real buying decisions online.
---
SAVE & COMPARE MULTIPLE VEHICLES
Online Shopper: Electric™ is the only digital retailing technology that allows consumers to compare multiple vehicles and financing options at once, giving them the ability to explore and decide what option is best for them on your website.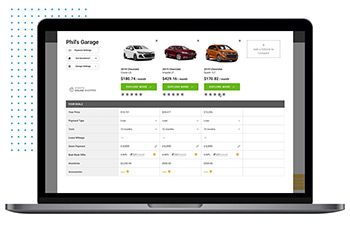 ---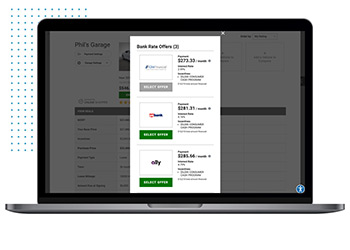 OFFER REAL-TIME BANK RATES
By syncing up with the local banks of your choice, online shoppers can customize their personalized deals based on the real rates you are able to offer — ensuring that the payment they're excited about online is the same one they'll sign your papers for.
---
ACCELERATE TRADE-INS
Enable shoppers to get instant trade-in estimate ranges that calculate into their payment options. And because it's all powered by TradePending™, you know your customers are getting an accurate quote — and you're protecting your margins.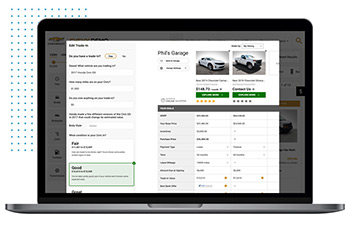 ---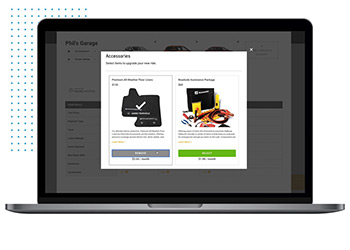 ADD AFTERMARKET PRODUCTS
Your vehicle accessories can also be easily integrated into the shopping experience, allowing customers to add to their cart with one-click, no-brainer decisions.
---
HAVE CONVERSATIONS™
Online Shopper: Electric™ also works hand-in-hand with Conversations™ — our advanced messaging platform — so your team can help shoppers with their questions and keep deals moving forward online.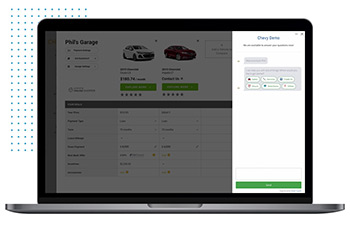 ---
CHECK OUT IN 3 STEPS
Once a consumer is excited about their vehicle and payment plan, they can complete the process in a matter of seconds with our simple three-step checkout process that schedules pick-up or delivery.
---
SYNC TO YOUR SHOWROOM
Online Shopper: Electric™ instantly bridges online car shopping with your modern in-store experience, seamlessly continuing online progress in your showroom (or vice versa). With a mobile-first iPad and kiosk design, turning your showroom into a Genius Bar is as easy as pulling up your website on any internet-connected device.