360.Agency is one of the largest digital advertising agencies specialized for the automotive industry in Canada. We understand the complexity of the CUSTOMER'S JOURNEY when shopping for a new or used vehicle, as well as after-sales services.
As part of our digital advertising program, and by developing a fully customized media plan for and with the dealership, we help our dealers to increase their reach and to influence consumers at each step of their CUSTOMER JOURNEY.
In order to optimize engagement points in the process of buying a car, a complete 360 strategy has to be put in place and integrate with the appropriate content on the dealer's digital properties (desktop and mobile websites, mobile application, social media platforms, blog, etc.).
Increase your sales by generating higher-quality leads through our advertising solutions that are fully tailored to your automotive market and to the key moments in the purchasing process of your potential customers.
PACKAGES AND PRICING
Enroll Now
---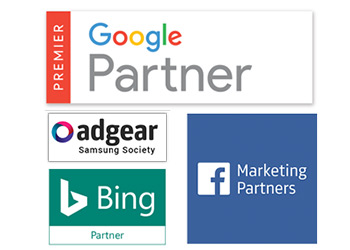 Certifications
At 360.Agency, we adhere to the highest standards of digital advertising. Our unmatched expertise in the automotive industry, combined with our certification and integration with major advertising platforms (Google, Facebook, AdGear, Bing), when integrated with our website solutions, create tangible and measurable results for our dealers and dealer groups. We are the partner of choice for the largest providers of ad inventory in Canada.
---
Display Advertising
Orient your customers to relevant offers at the right time in their research, reflection or decision-making phases.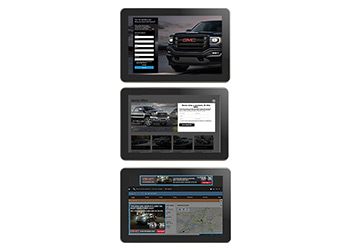 ---
Our Banners
Through our team of web designers and our proprietary technology platforms, 360.Agency creates hundreds of banners, of all types, for each of our automotive retailers every month.
This includes custom banners created for events with a turnaround time of less than 72 hours, automated banners that are created dynamically through our exclusive and proprietary Banner Machine highlighting promoted vehicles for a specific month, or a dynamically created banner based on a customer behavior pattern that is used for remarketing or conquest campaigns.
We can create any type of banner, and in doing so we exponentially increase the reach of our retailers' brand.
---
Our Virtual Private Sales
Develop a privileged feeling and a personalized buying experience with our 100% online private sales solution that is fully integrated with your CRM. Increase your profits by soliciting a targeted clientele with an exclusive offer, at the right time in their purchase cycle.
---
Our Landing Pages
Capture leads more efficiently through design-driven pages built to inspire your customers to move to the next stage of their purchasing process. Choose landing pages with targeted content to achieve your specific goals:
New Model Unveiling
Exclusive Dealership Offers
Model-Specific Offers
End-of-Year Inventory Liquidation
Exceptional Manufacturer Offers
---
Marketing Your Website
Get your online visitors interested by posting specific offers related to your advertising strategy, in the right place, at the right time.
Whether using coupons, manufacturer promos or impactful headers, our teams of designers, editors and content experts take care of managing your marketing offensives, while incorporating the best conversion practices.
---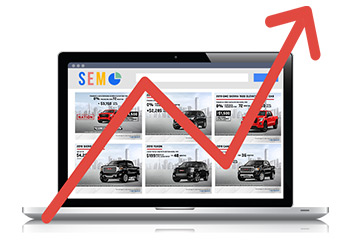 SEM
360.Agency is known for its large expertise in search engine marketing and optimization techniques to increase the reach of automotive retailers. We personalize each campaign based on dealer specifications, brand, region, competition, and special offers.
Each month, we make sure to address the needs of dealers and align them with different programs and incentives put forward by their respective brands. At 360.Agency, we manage these programs and push accurate promotions on the dealer websites that we support. We have created an API that pushes the promos of each vehicle to a dealer configuration file to dynamically create clean and up-to-date ad copy which is customized to each valid manufacturer promotion.
Our retailers can stand out from the competition by having different ad copy every month that displays their manufacturer's current marketing initiatives.
---
Social Media Advertising :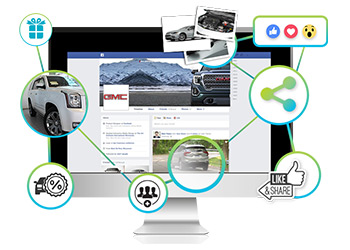 ---
Facebook Lead Ads and Facebook Banners :
Facebook form advertising is one of the most cost-effective formulas. Increase your leads while lowering your acquisition cost with Facebook form ads, a new trend that is extremely effective at converting potential customers at the end of the buying process.
"Where should I buy it?", "Am I getting a good deal?"
Our acquisition and remarketing strategies with Facebook Lead Ads target your potential customers who are asking these types of questions. To encourage them to choose YOU, we answer their questions with promotional messages specific to their research.
---
Online Community Management
In close collaboration with your resources, our team of community management experts has the mission to develop and implement a social networking strategy that suits your objectives and budgets, from conception to day-to-day management.
Develop a content strategy based on your objectives, budget and targets
Presentation of performance reports and monitoring of results according to key indicators
Real-time publishing of special dealership events
Reputation management including negative comments
and more…
---
Video Advertising :
After Google, YouTube is the 2nd most-used search engine. Join your customers on their favorite medium and influence them through videos with the right content and format for maximum message retention.
Did you know that over 1 million* automotive videos are seen on YouTube every day?
In the first step of the buying process, 69% of YouTube users are more influenced by videos than by traditional ads: TV, newspapers or magazines. The time spent watching road-test videos, features, tours inside and outside the vehicle has doubled and continues to increase.
Take advantage of this momentum and stand out.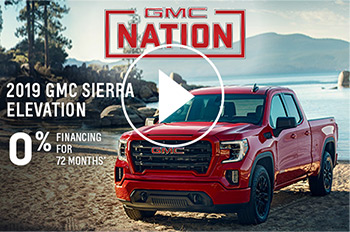 ---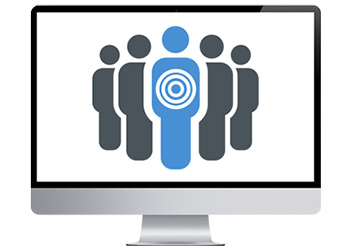 Retargeting, Remarketing and Programmatic :
Optimize your conversions by displaying targeted ads to people who have visited your site based on their search and navigation behavior, through the Remarketing Lists for Search Ads (RLSA) feature.
Our strategy is to target potential clients who have demonstrated an interest, but have not yet been converted. To bring them from the middle to the bottom of the funnel, we send them messages appropriate to their search.
Using our XMS360 inventory management system, connected to our Banner Machine, we create dynamic banners on demand to match desired tracking events and behavioral targeting.
---
SEO
Take advantage of the expertise of Netmedia 360, your specialized press agency, to offer exclusive automotive content on your site and to increase the engagement of your visitors.
Improve your organic SEO through relevant articles, optimized for search engines and written by expert journalists. Take advantage of our vast network of automotive sites aimed at the general consumer, to broadcast news from your industry, and feature road tests or model comparisons, with links back towards your dealership.