Introducting Video Calling From Sincro. An Approved GM Canada Chat Provider
Interacting with customers is still critically important to successful business. Video Calling gives dealers a new tool to continue to support customers in person.
PACKAGES AND PRICING
Enroll Now
---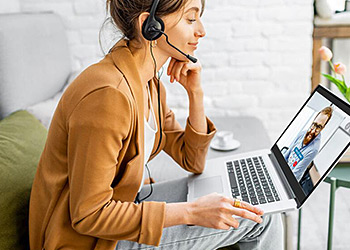 Introducing Video Calling From Sincro
Video Calling enables shoppers on your website to contact your sales and service staff over a live streaming video. New and existing customers alike are becoming more and more accustomed to video calling as they're forced to work from home or interact with friends and family through their desktop or mobile device.
---
Shopper Driven Video Calling
Empower your staff and satisfy your shoppers by providing an engaging virtual dealership experience.
---
Screen Sharing
Further enhance your ability to walk shoppers through pricing, financing, or use it to demo a vehicle and features.
---
Direct Calling
Shoppers can contact your staff directly through their personal video lines.
---
Photo & Video Capturing
Shoppers walk away informed and ready to take the next step.
---
Call Reporting
Review call history and reporting on activity and leads.